Dragon Lords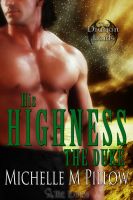 His Highness The Duke (Dragon Lords 5)
High Duke of Draig, Lord Bron, is not looking forward to his seventh failed attempt at a marriage ceremony, but when he sees the lovely Aeron he knows instantly his years of waiting have finally paid off. The gods have blessed him with a life mate… or have they? His new bride is insistent she's not there for marriage, but for a mission. It's up to Bron to convince her to stay, or risk...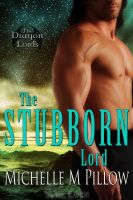 The Stubborn Lord (Dragon Lords)
Lord Alek, Younger Duke of Draig, has not been lucky in finding his life mate. Resigned to a lonely life, he attends the bridal ceremony out of familial duty. Then the impossible happens—Kendall. Nothing goes according to tradition, but he can't let that dissuade him. She is his only chance at happiness, and no matter how she protests, he's not going to let her get away.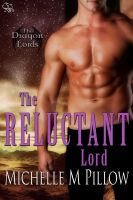 The Reluctant Lord (Dragon Lords)
Dragon Lords Book 7, Futuristic Romance After Clara denies all suitable males on her home world, her parents are left with one choice—send her to a primitive planet where several noblemen await marriage. The men hardly appear picky about their choices, a perfect arrangement for a reluctant bride.