Irish Justice Series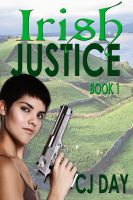 IRISH JUSTICE — Book One of the Irish Justice Series
Child protégé Jordon O'Conner finds herself a pawn in her father's evil plan. Tapped as the perfect soldier for his genetically enhanced army, she endures torture and an attempt to erase her memory but eventually escapes. Jordon may be small but she gets into some really big trouble. Filled with non-stop danger and fast-paced adventure.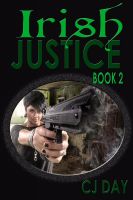 Irish Justice --Book Two of the Irish Justice Series
JORDON O'BRYAN was a hot commodity. She was brilliant and lethal. Everyone wanted her. Ireland, England and the United States government tried to bring her into captivity because they all thought that she was the ultimate weapon. JORDON was patient zero.