Avenging Angel Series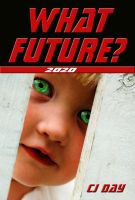 What Future?
In 2010 a flu virus spread from overseas to the United States, killing children and those with fragile immunity. Kelly Martin and her brothers had been exposed before they were quarantined in a mountain bunker owned by their father. Ten year old Keith had been born during the plague and it killed his mother. Kelly and Kevin cared for their newborn brother as the diseased mutated and they changed.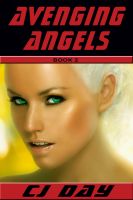 Avenging Angel - Book 2 in the Avenging Angel Series
My name is Kelly Adams and my family left its bunker in Tennessee and traveled across the United States to the high mountains in Nevada after a virus spread through the nations in 2010, and then mutated until 2012. My father; David Martin, and his "Avenging Angels" fight evil government officials who are trying to create a mutant army.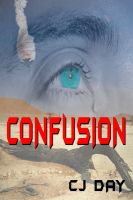 Confusion
They all watched as Kelly went down. She had taken out the last two planes but from somewhere a missile had been lodged from the ground. "NO!" Everyone yelled in unison. "AVENGERS…return to base now!" David Martin yelled over the uproar. Missiles flew from every direction and the commander knew if he didn't get them out of there, they would all die. "Return to base!"