Divinity Healers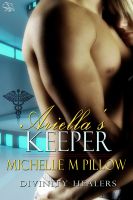 Ariella's Keeper (Divinity Healers)
Alternate Reality Romance, Part of the Divinity Universe Divinity Healers Book One When his father threatens to take away his research facility's funding if he doesn't come home, Dr. Sebastjan Walter has no choice but to do so. This isn't just a family reunion. It seems his father has arranged a marriage—Sebastjan's.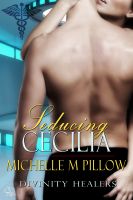 Seducing Cecilia (Divinity Healers)
Alternate Reality Romance In a world obsessed with medical advancement, Dr. Gerard Fauchet longs for something more. When he's assigned as the liaison to an off-plane dignitary, he never imagined she'd be so stunningly beautiful, or so damned frustrating.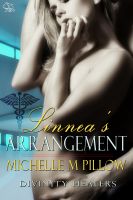 Linnea's Arrangement (Divinity Healers)
There are only two classifications of people on plane 187: Doctors and Not Doctors (Sans). Dr. Sam Swift is one of the highest ranking officials on the medical plane, answering only to the Medical Supreme. When the Medical Supreme becomes ill, it's up to him to find a cure. Nowhere in this equation is there room—or time—to fall in love. And then he meets the exquisitely frustrating Sans Linnea Nel