Sin Collection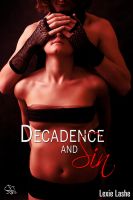 Decadence and Sin
Vampire Nicolas doesn't bother learning the names of the women who service his sexual needs. They are nothing more than a means to an end. His deviant tastes run deeper than they can satisfy and when his old friend, the werewolf William, arrives with a female gift in tow—Nicolas finds his interests piqued. Jules is more than either immortal banked on and she isn't about to take orders.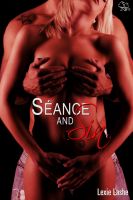 Seance and Sin
Amanda doesn't fit in with, well, anyone. She's alone until she discovers she has a very special gift. As a necromancer, she can control the dead. Not corpses, but spirits. Sure, her ancestors used the gift to feed their addiction to evil, but Amanda has a much more interesting vice. She She uses her power for pleasure. Everything's perfect until she encounters the one she can't control.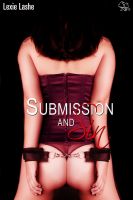 Submission and Sin
When a Master Vampire comes calling, you have no choice but to answer. As a natural born witch, Judith knows this better than most. Antonio has been calling on her for months, demanding servitude and obedience. But what will happen when the servant finds a way to subdue the master? Warning: This short story contains kink to the extreme and no romantic thread.