Adronis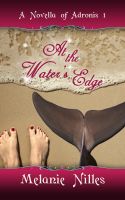 At The Water's Edge (Adronis #1)
After falling overboard from her tour boat during a squall, Sara Adams wakes up on a deserted island in the Bermuda Triangle. However, the island isn't as deserted as she first thinks. A handsome stranger brings her food that couldn't possibly grow there; but he always disappears at night and when it rains. Ancient forces and her fear of the ocean stand in the way of satisfying her heart.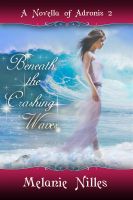 Beneath the Crashing Waves (Adronis #2)
Sara Adams gave up being human for the love of one man. Now, the love may not be enough. For Darian to ascend as Guardian of Adronis, he must have an heir, but what should be easy proves a daunting trial. Add in a mother-in-law who will stop at nothing to devastate her, and her new life is anything but happily ever after. Unknown to even Darian, the security of Adronis depends on her.