Chronicles of Navigator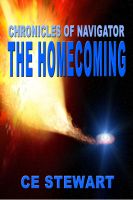 Chronicles of Navigator - The Homecoming
This work chronicles of flights of the starship Navigator and the life and times of the alien's adopted human, Lt. Ben Johnson. A World War II pilot, Johnson is intercepted by a starship in 1945 when his plane develops a fuel leak while he is was flying over the north Pacific. After an introduction to alien society, he opts to stay there an pilot starships.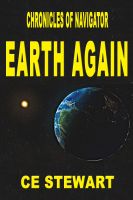 Chronicle of Navigator - Earth Again
The sequel to Chronicles of Navigator - The Homecoming, tells the saga of the great spaceship, Navigator, and its crew. Readers continue to follow the life of Ben Johnson, an ex-Navy pilot from WW-II, who was taken aboard the starship Navigator, given a new lease on life, and alien citizenship. Join Ben and his fellow time travelers as they explore outer space and human relationships.