Stitch Trilogy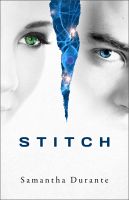 Stitch (Stitch Trilogy, Book 1)
A girl. A ghost. And a secret much more terrifying than either of them could have ever imagined… But what college freshman Alessa hasn't figured out yet is that she's not really a student, the object of her obsession is no ghost, and her sneaking suspicions that something sinister is lurking behind the walls of her university's idyllic campus are only just scratching the surface...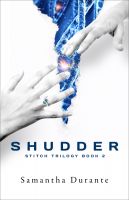 Shudder (Stitch Trilogy, Book 2)
It's only been three days, and already everything is different. Alessa's comfortable university life is but a distant memory as she struggles to survive and learns new depths of fear. The second installment in the electrifying Stitch Trilogy, Shudder follows Samantha Durante's shocking and innovative debut with a heart-pounding, paranormal-dusted dystopian adventure sure to keep the pages turning.