The Story of Abigail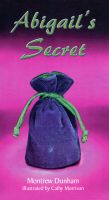 Abigail's Secret
This is the story of a young girl struggling to keep a secret against all the pressure to reveal it. The setting is a family in the Great Depression and the adjustments they make to deal with suddenly having no money. Their large family home becomes over crowded as aunts, uncles and cousins move in. Family relationships are further strained by a mystery and its connection to Abigail's secret.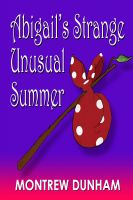 Abigail's Strange and Unusual Summer
This is the second story of Abigail and her family as they meet the challenges of life during the Depression. The summer of 1933 brings all kinds of adventures and experiences, the most upsetting for Abigail being when her father tears down her playhouse.