The Montana Series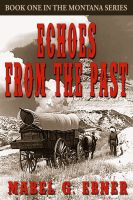 Echoes from the Past — Book One in the Montana Series
Set in 1849 at Fort Owen in the Bitterroot Valley, this Western adventure deals with the lives of a trop of cavalry soldiers, their families and the native Indian tribe that share the area. The players in this drama face life-altering decisions, danger, rape, heartache and pain in their quest to survive this Montana wilderness and each other.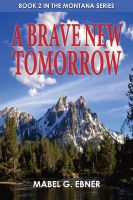 A Brave New Tomorrow — Book 2 in the Montana Series
Fort Owen is closed and as its people prepare to head to Canada, they interact with the people of Missoula when they go for supplies. The owners of the Bluebird Saloon find themselves stalked and shot at as they deal with their father's murder. Find out what happens to these courageous frontier souls in "A Brave New Tomorrow."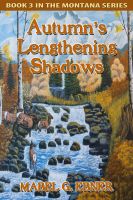 Autumn's Lengthening Shadows — Book 3 in the Montana Series
As the wagon train moved toward Canada, two-hate filled, revengeful half brothers wreacked havoc on many on the train. After Ellie Marrow stopped the younger brother from beating his wife, they threw her sister, Lil into the river. Torn clothes and heavy shoes prevented her from swimming to safety. Even with Nataka's attempts to save her, she slipped under the water. Could he reach her in time?