A John Pilate Mystery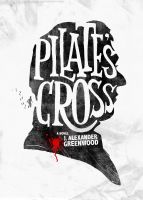 Pilate's Cross
Inspired by a true story, "Pilate's Cross" follows John Pilate, his sardonic imaginary pal Simon and lovely new friend Kate as they investigate the cold case mystery of a murdered college president. In too deep to wash his hands of the mystery, Pilate risks his life to uncover the truth of what happened in 1963 and why it's just as deadly today. REVISED 2012 EDITION.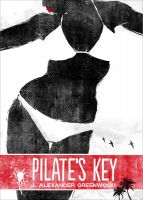 Pilate's Key
This Kindle Book Reviews 2012 Mystery/Thriller Semi-Finalist is the second book in the John Pilate series. "Pilate's Key" picks up weeks after "Pilate's Cross" ends. On the mend from a near-death experience in the snowy Midwest, John Pilate is taking it easy on the beaches of Key West. Of course, Pilate has a way of getting into trouble--and the only way out is to find the key…Pilate's Key.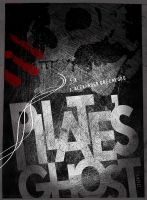 Pilate's Ghost
A Kindle Book Reviews 2013 Mystery/Thriller Semi-Finalist! When a shadowy enemy rises from the dead, and the heavy hand of a guilty past weighs on his marriage, John Pilate must master his own fear and marshal his resources to defend his family and his life. Soon he discovers he isn't the only one fighting a desperate battle, and that not all ghosts are hostile...