Extreme Travel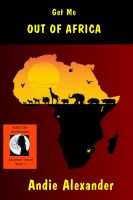 Get Me Out Of Africa
An African business trip for Kes Madrid becomes more exciting when she and her boss fall into the Zambezi river. Kes wants to go home, but her boss has other plans, putting them smack-dab in the middle of a coup. The nation's rebels and the CIA are ready to take the country away from the dictatorial leader. Kes becomes the most wanted in the nation, which is definitely not on her 'bucket list.'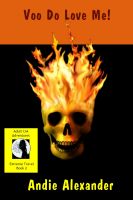 Voo Do Love Me!
To repay CIA agent Ben, Kes and James fly to Hispaniola. Their plane crashes and they hike through jungles to reach Haiti. Along the way, they deal with voodoo members, leeches, and a zombie. Someone's after them in Haiti while they try to bring peace to the land at the same time. ** Book 2 of Extreme Travel series. Book 1 is 'Get Me Out of Africa.' **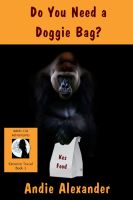 Do You Need a Doggie Bag?
*** Book 3 in the Extreme Travel Series *** To waylay Kes' fake PTSD, the CIA sends the group on a cruise to the west coast of Mexico. At a port, Kes and James buy a homeless boy a meal, endangering the entire cruise ship when the child's kidnappers want revenge. It's up to the team to keep all the passengers out of the hands of a slavery ring, while not tipping their hand that they're agents.