Charley's Ghost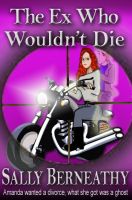 The Ex Who Wouldn't Die
USA TODAY BESTSELLING AUTHOR Book 1, Charley's Ghost series Amanda has been trying for a year to divorce her lying, cheating, scam artist husband, Charley. Then he turns up dead. Finally they are no longer married! But she is the primary suspect and, if that isn't bad enough, Charley's ghost shows up in her apartment. He was rejected, not allowed to go to the light. Even death did not them part.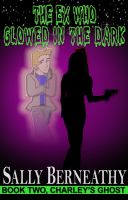 The Ex Who Glowed in the Dark
Book 2 in Charley's Ghost series Amanda's lying, cheating husband Charley was murdered before Amanda could divorce him. Now she's stuck with his ghost. When the brother of her assistant Dawson is kidnapped, Charley decides to help find the boy and prove he's a changed ghost. But first Dawson must explain why he's never mentioned a brother in the two years he's known Amanda.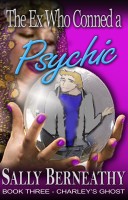 The Ex Who Conned a Psychic
Third book, Charley's Ghost series USA Today Bestselling Author Sally Berneathy Amanda is haunted by her ex, Charley…literally. Teresa, a professional psychic, may be able to help but before she moves Charley on to the next life, she needs him to contact her dead husband to find out who killed him. Amanda wanted to get rid of her ghost. Now she has a killer, a crazy man, and two ghosts in her lif