Lisa Herbert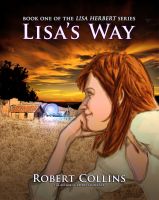 Lisa's Way
Lisa Herbert lives in on the planet Fairfield. The "Savage Rain" decades earlier isolated her world. A remark from her sister gets Lisa to ask, "If life was better before the 'Savage Rain,' why couldn't it be better again?" Lisa travels to three planets, using wits, compassion, and a little sneakiness to rebuild civilization.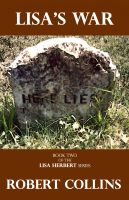 Lisa's War
It's been two years since Lisa first left her home planet to help reconnect people generations after the Savage Rain. A new year finds her visiting a world where no humans are living, and another where women rule due to their fear of raiders from a planet known only as "Barbaree." Will Lisa be able to defeat these raiders, while showing that brains are better than brawn?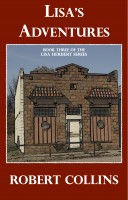 Lisa's Adventures
This collection assembles 6 short stories featuring Lisa Herbert, the title character of the novels Lisa's Way and Lisa's War. The first 4 stories take place between the novels; the other 2 take place after the events of Lisa's War. These stories see Lisa going to new worlds and taking on new responsibilities as she helps rebuild interstellar society.