The Risen King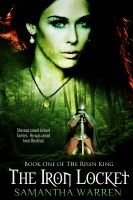 The Iron Locket (The Risen King, Book 1)
She was raised to hunt faeries. He was raised from the dead. *** Aiofe Callaghan comes from a long line of faery hunters. Hired by one of the faery queens, they protect the human world from chaos and destruction. But when Aiofe stumbles through an open door into the land of Faery, she discovers the job isn't as simple as it seems, and neither is she.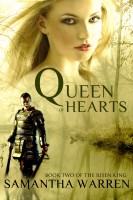 Queen of Hearts (The Risen King, Book 2)
Aiofe and Arthur have found themselves together in the land of Faery, surrounded by heartache and hope. A war is looming on the horizon, ready to pit the citizens of Faery against each other in a battle to end all battles. When a long lost love arrives, Arthur will question everything he knew, and Aiofe will question him.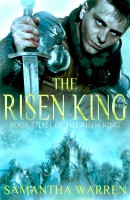 The Risen King (The Risen King, Book 3)
In an unprecedented move, three corners of Faery have joined together to defend their land from the terrible Leanansidhe. King Arthur has risen once again to the height of power and stands strong with Queen Aiofe at his side. In this final book of the Risen King trilogy, they go head-to-head with the most powerful faery the land has ever faced.