The Antithesis Progression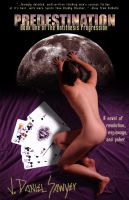 Predestination (and Other Games of Chance)
When leaving Earth to escape a contract on his life, Joss Kyle finds his poker habit gets him caught up in a struggle for control of the entire solar system. He just wants to build a new life, but in the looking-glass world above the gravity well, survival, like poker, is just another sport. And in this contest, it isn't whether you win or lose, it's how you rig the game.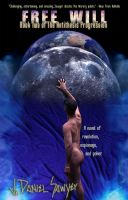 Free Will (and Other Compulsions)
Book 2 of The Antithesis Progression As the Lunar Revolution threatens to unravel, fugitive Joss Kyle has one chance left to clear his name and avert an interplanetary war before events spin out of control--assuming he can rid himself of his sworn enemy, Alyssa Hartman. View From Valhalla calls Free Will "Challenging, entertaining, and amazing...Sawyer dazzles the literary palate."