Meet Me Halfway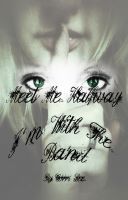 I'm With The Band: Meet Me Halfway
Amelia, the vixen front-man of The Bystander Effect, has her fair share of fears and secrets, and lives by a firm 'no boyfriends, no groupies' rule. Life is lived by four simple coping strategies before the beautifully aloof CJ arrives to drive her, and her tour bus along the arduous but wickedly sexy path of recovery. Her fame means nothing to her biggest fan, who doesn't even realise who she is.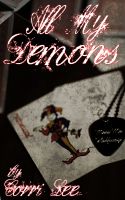 All My Demons
In this sequel to I'M WITH THE BAND, follow Amelia Marsh and CJ Pearce as they battle through the early months of parenthood and the unexpected problems that arise for our rockstar. See the return of old faces, older faces, and a few miracles thrown into the mix too. Guaranteed to surprise. Adult themes and strong language from the offset.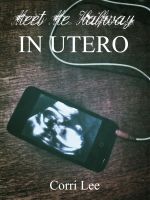 In Utero
The story of Corri Lee's 'I'm With The Band' is retold from the male perspective, with a side-story between the two main characters running alongside. Exhausted Amelia asks CJ for his version of events as a bedtime story. Little does she know that his account is far different to hers.