A Sam McRae Mystery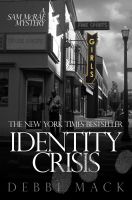 Identity Crisis
A simple domestic abuse case turns deadly when the alleged abuser is killed and Stephanie Ann "Sam" McRae's client disappears. When a friend asks Sam to find Melanie Hayes, the Maryland attorney is drawn into a complex case of murder and identity theft that has her running from the Mob, breaking into a strip club and forming a shaky alliance with a private investigator to discover the truth.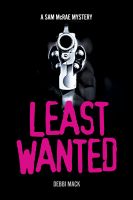 Least Wanted
Stephanie Ann "Sam" McRae's busy, but orderly life as a Maryland lawyer takes a chaotic turn when two clients are accused of murder. A poor, black girl is accused of killing her mother. A young man suspected of embezzlement is accused of murdering his boss. The cases collide in a bizarre way around girl gangs and computer porn. A maniac killer stalks Sam, who must learn the truth or die trying.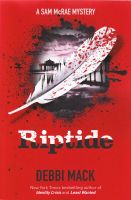 Riptide
During a pre-conference beach holiday, Stephanie Ann "Sam" McRae must help defend her best friend, Jamila against murder charges. In order to do this, Sam must show Jamila's been framed. However, no one will cooperate with her and the victim was well-connected. Meanwhile, Jamila herself appears to be holding out on Sam. And strange people are following Sam. Will Sam be able to help Jamila in time?