The Blackjack Quartet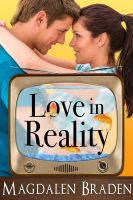 Love in Reality: A Contemporary Romance (The Blackjack Quartet: Book 1)
Straight-arrow law student Libby Pembroke is improbably cast as the "Ditz" on The Fishbowl, a ludicrous TV reality show. It's all part of a plan by producer Rand Jennings to subvert the show and create a kick-ass movie script in the process. Libby and Rand manage a surprising amount of contact despite the show's 24/7 filming.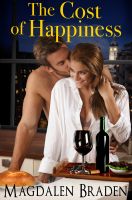 The Cost of Happiness: A Contemporary Romance (The Blackjack Quartet: Book 2)
In this Cinderella story set in a Philadelphia law office, brilliant law student Meghan Mattson has to leave school and work as a paralegal because of her mother's crimes. The firm's new partner, Dan Howard, isn't supposed to treat a lowly paralegal like a lawyer. Doesn't matter -- he wants Meghan on the case -- and in his arms.