LAVENDER ROAD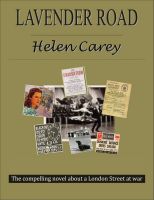 Lavender Road
'Unputdownable' Western Telegraph Opening in 1939, Lavender Road follows the lives of the people who live in one South London street through the first year of WW2. Everyone suspects that the war will change their lives, perhaps for ever - mostly they are right. Helen Carey's characters are so real that they live on with you beyond the page. Warm, lively, enriching. Storytelling at it best.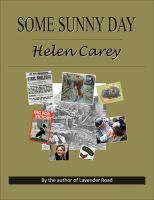 Some Sunny Day
It is 1940 and the people of Lavender Road are living through the Blitz. 'Funny, poignant, emotional, unputdownable, Some Sunny Day rips along, taking you into wartime London and the lives of these engaging and varied characters.' 'An exciting, action-packed book, which makes a very enjoyable, satisfying read as the women begin to make their way in a male-dominated world.' Western Telegraph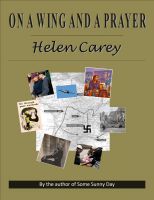 On a Wing and a Prayer
'This dramatic and poignant novel depicts the resilience of ordinary people caught up in an extraordinary war.Unputdownable!' Western Telegraph Life is hard in London in 1941, and yet Helen de Burrel finds herself volunteering to join the SOE. Nobody knows that her cool exterior conceals such courage ... and such fear. It also means that love, when it strikes unexpectedly, is doubly dangerous.