The Underground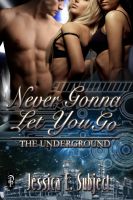 Never Gonna Let You Go
Caught in a tangle of lies, Calla Jacobs must sort through the truth to discover where she truly belongs. A biologist for Planet Core, she finds herself ensnared in a web of deceit. Sent to Airondelle, she must work with a team to prepare the newly discovered planet for colonists from Earth. But the mission does not go as she expected.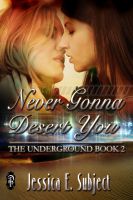 Never Gonna Desert You
Determined to find and bring back her girlfriend, Brook enlists in the next mission to the foreign planet, Airondelle. But the deception at Planet Core continues. Will she ever find Melina? Or will Brook be stuck light years from home, alone, and with a fierce predator hunting her down?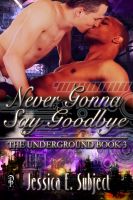 Never Gonna Say Goodbye
Ready to reclaim their right to be together, Will Garrison and Tim Harris lead the rebels into battle against Planet Core. But deception abounds, and nothing goes as planned. They are fighting for more than their freedom. They are fighting for their lives.