The Unaltered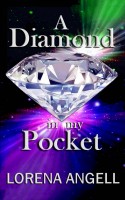 A Diamond in my Pocket
Fantasy and Science Fiction. When Calli Courtnae breaks the world record for the 100-meter, she's invited to Montana to prepare for Olympic tryouts. Upon arrival, she realizes she's been lied to. She's actually a superhuman, a Runner, and her new world includes transporting packages for other supernatural groups. The next package is a rare magical diamond that will change Calli's life forever.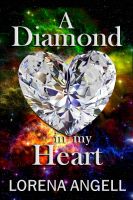 A Diamond in my Heart
Fantasy Science Fiction - Calli, using her inherited powers, detects a confusing cosmic power in a classmate who sets his eyes on her. Maetha assigns Calli to investigate the young man and teach him of his new world; before that can happen, she'll have to determine what his power actually is. At the same time, someone is systematically kidnapping the clan leaders.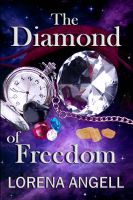 The Diamond of Freedom
Calli Courtnae and Chris Harding race against the clock to identify the mysterious power-neutralizing stone that will help them hide from their enemy, but that will also prevent Calli from healing her life-threatening injuries. Their challenge is not simply to identify the stone; they must also learn how to counter its effects so they can fight against the rogue Diamond Bearer named Freedom.