Victoria Series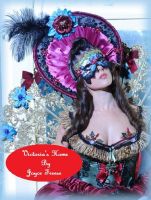 Victoria's Home: Book 1 of Series
After listing one of Connecticut's most prestigious Victorian homes, Victoria finds herself experiencing unnatural happenings. Believing these events are merely her imagination, she ignores any signs of evil. The home, now abandoned and with its own history of violence, attempts to warn her that her newly acquired buyer, Peter, may have a history of repeated methodical killings.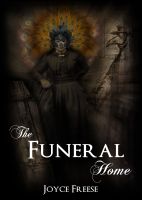 The Funeral Home: Book 2 of Series
Dark forces lure Victoria back in time where she is no longer herself, but Mistress Dorian, a member of upper class Victorian society. Struggling to find her way home, she assumes the identity of Dorian who is bored and restless with rigid aristocratic life. The moral choices she makes from her attraction to her footman to the horrors of the smallpox epidemic test her Christian faith.