Mitt Stone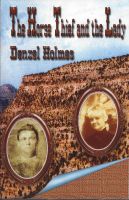 The Horse Thief and The Lady
First of the three Mitt Stone series of Western novels. Texas 1860's action, suspense and resolution with engaging characters and interwoven plot. Mitt Stone's ambitions override common sense as he pursues his dreams and flees a posse aboard his black stallion Rambler.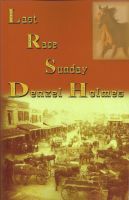 Last Race Sunday
Second in Denzel Holmes' Mitt Stone Series. Mitt sets out to set right the killing of his young niece. A Texas Ranger who hates Mitt gives him good advice. He finds not one but five suspects in a small Texas town torn apart by the corrupting influence of horse racing. His time is limited In eleven days the action driven mystery must find its solution.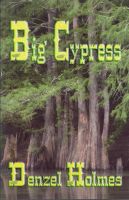 Big Cypress
BIG CYPRESS is a Western historical fiction story set in East Texas 1870, Curly Smith is a minor character in Denzel Holmes' HORSE THIEF and the LADY, the first of his MITT STONE series. In BIG CYPRESS Curly is the toughest deputy sheriff in Texas.