Fairlight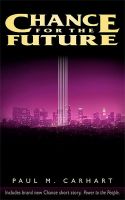 Chance for the Future
In a futuristic world where creativity has been banned, Mancy Fairlight secretly paints pictures in her run-down apartment while raising her son. Mancy lives in constant fear that one day the same man who had engineered her husband's public execution will discover her secret and come for her. When her son begins to exhibit extraordinary musical talent, Mancy's worst fears become reality.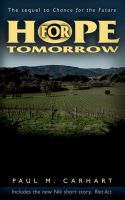 Hope for Tomorrow
The world around 17-year-old musical prodigy Remy Fairlight is at the brink of consumption by a sinister tyranny from the past. At the threshold of this secret insurrection is Hope Anstace, who will do anything to defend her land against the raiders who have been pillaging the countryside. When Remy and Hope are thrown together, sparks fly. But Hope has already started down a dark path of her own.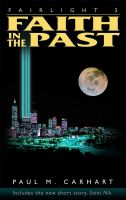 Faith in the Past
According to her Uncle Chaser, Faith Fairlight's life is just beginning. But life on the vineyard isn't exactly exciting. So when Chance offers Faith the job of a lifetime, she jumps at the chance. For how could she have known that she was opening the door to the greatest adventure she could ever imagine and to a love that would stand the test of time itself?