Those Horny Daughters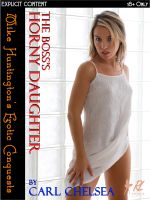 The Boss's Horny Daughter (Horny Daughter series)
formerly titled (young up and cummers) Mike finds himself more intrigued by Glory, the boss's strictly off limits daughter. As the game heats up Glory is more than willing to fan the flames. Who is seducing whom, here!? 5000 words of offbeat situations and passionate screwing right under Daddy's nose. Crazy Sex Story For age 18+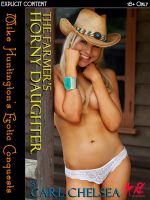 The Farmer's Horny Daughter (Horny Daughter Series)
A new take on an old story. No punchline, just a lot of sexy fun. Can our hero, Mike, get a closer look at the scantily clad country girl, Olive? Turns out she likes getting naked just as much as the boys like looking at her. With a protective Father and a dirty night job, our girl is quite the catch for Mike. IF he can catch her! Younger Girl, older man equals a lot of fun reading! Enjoy!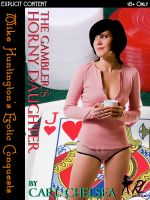 The Gambler's Horny Daughter (Horny Daughter Series)
Mike Huntington is relaxing in Vegas, when he meets perhaps the most annoying man ever. When he finds the man has a hot blooded daughter he's back on the trail. Explicit heavy sex with a bit of humor and of course more sex, with some sex tossed in as well. Hookers and flirting and groping and sucking, girls getting naked in hallways, shower sex, hallway sex, Great menage, oral, and 3way! whew!