The Analog West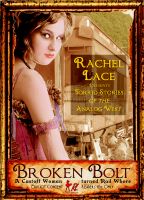 Broken Bolt - Steampunk Erotica in the Analog West
In a strange war torn America, factions fight over the new continent. Among these powers you will find the usual opportunists, lost souls, and of course ladies of the evening. One castoff woman finds herself surviving by her wits in the harshest region, Broken Bolt township. In order to get out of this rusting toxic place will she throw her lot in with the Rail Whores? Could be!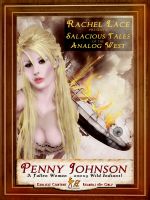 Penny Johnson - Steampunk Erotica in the Analog West
"Steampunk Erotic Romance" In a constantly embattled new world where both war and sex are unfettered, you can have great advances in both. Welcome to a different America, welcome to "The Analog West". Join "companion" Penny Johnson as she shuttle cocks her way out west to get the man who done her wrong. This healthy and talented Lass makes the new old west come alive! ...again and again!