The Adventures of Ian and Zack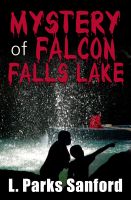 The Mystery of Falcon Falls Lake
Ian, and his best friend Zack while exploring the ground of the orphanage where they live, become entwined in one of the town's oldest mysteries. Hidden treasures, unscrupulous characters, adventure and danger meet the two at every turn. Their friendship and determination seal their bond and find there is more to the simple exterior of Green Acres Orphanage. Who can they trust?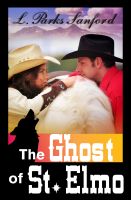 The Ghost of St. Elmo
In his latest book, "The Ghost of St. Elmo," L.Parks Sanford weaves this intriguing and suspenseful novel with more twists and turns than the young characters involved can possibly believe. Ian, the young hero is joined by his closest friend, Zack, and a pretty girl named Katie, the daughter of his host family in Colorado, in solving the true mystery of the old abandoned mining town of St. Elmo.