Wayland Saga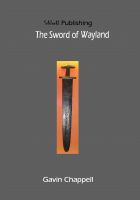 The Sword of Wayland
Wrongly acused of rape by Queen Cynethryth, Oswald, one of King Offa's finest champions, flees into exile. Learning that Cynethryth plots to bring down her husband's kingdom with the aid of the Red Dragon, Oswald leads a small band of outlaws across war-torn Dark Age Britain in a desperate quest for the only weapon that can kill the monster threatening their land...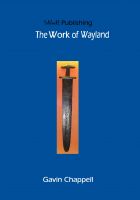 The Work of Wayland
Two years after the events described in The Sword of Wayland, Oswald is living in exile in East Anglia. Queen Cynethryth's machinations have brought Offa's kingdom and the Frankish empire to the brink of war. Oswald and his friends journey to the land of monsters in search of the one man who can bring peace - Wayland's father, Wade. But Wade is nowhere to be found.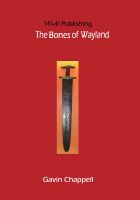 The Bones of Wayland
Learning that Cynethryth plots to bring all seven kingdoms under her sway with the aid of a dragon army, Oswald and his friends use Wayland's magic to travel to Northumbria, where an attack by Vikings begins a series of events that will result in the death of three English kings. The seven kingdoms hang in the balance.