Erdemen Honor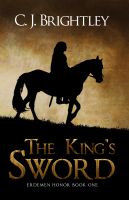 The King's Sword
A disillusioned soldier. A spoiled, untried prince. A coup that threatens the country they love. When retired soldier Kemen finds the young prince Hakan fleeing an attempted assassination, he reluctantly takes the role of mentor and guardian. Invasion looms, and Kemen's decisions will shape the fate of a nation. What will he sacrifice for friendship and honor?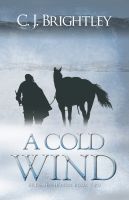 A Cold Wind
When retired Erdemen army officer Kemen Sendoa helped the young prince Hakan Ithel reclaim his throne, he thought he was happy. Now, in the shelter of the palace, he is offered joy he never imagined. But will choices and circumstances force him to make a final sacrifice? A tale of love, honor, and forgiveness, A Cold Wind follows The King's Sword in the Erdemen Honor series.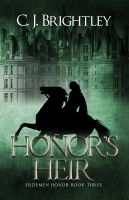 Honor's Heir
Back in the Erdemen royal palace, Kemen begins training Elathlo, the young Tarvil heir. His own life and love are finally peaceful. Elathlo, however, is terrified of Kemen and his future on the tundra, making him the perfect target to pressure in a plot against Hakan. Elathlo must face his fears and defy the traditions of his people if he hopes to be the leader his people need.