The Black Ships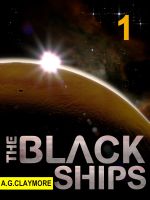 The Black Ships
When the fledgling Mars colony is attacked by a hostile alien force, the nations of Earth must come together to devise an effective response. A fleet, built at incredible expense, will attempt to hit the enemy before they complete their cloned invasion force. The difference between freedom and slavery may rest on a chance discovery. It will all come down to a roll of the dice.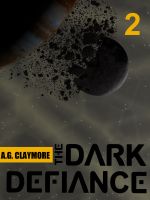 The Dark Defiance
Following the war, a trading crew visits the forgotten remnants of the old empire. New partnerships are formed and a deadly new force emerges. They may hold the key to Earth's future - and it's past. An unexpected fight will launch humanity upon a course that will end in total victory, or utter annihilation.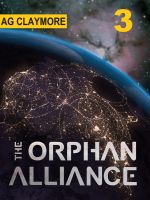 The Orphan Alliance
An alliance of Humans and Midgaard has seized a foothold in the Dactari Republic only to be cut off from all support. For three years, our fleet has heard nothing from Earth except for an automated message warning of a deadly infection. Now, a lone ship has appeared bearing fear, pestilence and hope, forcing a decision on fleet command. With Earth at its most vulnerable, a decision must be made.