Cursed Trilogy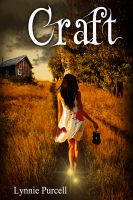 Craft
15-year-old Ellie Bumbalow has only ever known three things: magic, chores, and bullying from her sisters. She could not imagine a world outside of those things. That is, until she saves the life of a Cooper.She knew the Coopers and Bumbalows were in a magical blood feud as old as the two families. But when she helps the Cooper boy, she finds much more than enemy - she finds love.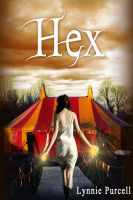 Hex (Cursed Trilogy: Book 2)
Ellie and Thane are finally free, to search out new adventures. It isn't long before they encounter a traveling circus, which takes them in and provides a home when one is desperately needed. But it isn't long before strange craft starts circling and a woman is warning Ellie of a powerful curse that surrounds her family and threatens everything she worked to gain by leaving.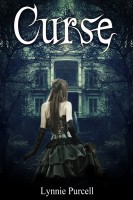 Curse (Cursed Trilogy: Book 3)
A dark curse threatens Ellie and Thane's future. It states that any Cooper or Bumbalow who leaves town after their eighteenth birthday for good will bring sickness and death to the families. But the curse is not their only problem. Witch hunters have descended on town with only one mission in mind: kill all witches. Together, they search for a way to end the curse and stop the witch hunters.