In the Shadow of Mountains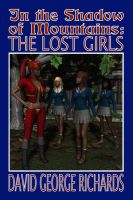 In the Shadow of Mountains: The Lost Girls
The Lost Girls is a dark fantasy with feuding medieval Knights, lost ancient technology, equally lost contemporary teenagers, and yes, a very nasty but ever so hungry and talky dragon of the fiercest kind.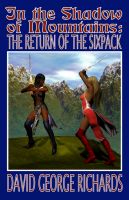 In the Shadow of Mountains: The Return of the Sixpack
A very long sequel to The Lost Girls. In this story the girls have grown up to be badder than ever. Robbing tombs might be fun, but having an angry witch and the entire Sullenfeld Hordes trying to skin you can be a downer. Mind you, bumping into the General you once went to school with could be worse...