Moonlight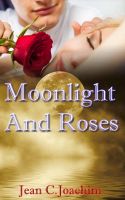 Moonlight and Roses
Can a mother guarantee a safe and happy life for her daughter by finding her a rich husband? Linda Davis knows her health will not last and is determined to see her daughter have a secure future. Caroline has her own ideas. Going along with Linda's plan doesn't mean giving in to every man who comes on to her. Not according to Caroline. This is a sweet contemporary romance novella.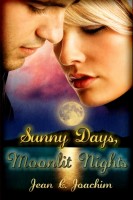 Sunny Days, Moonlit Nights
Caroline Davis White wasn't looking for Mickey, now Mike Foster, her childhood crush, she was fleeing her philandering husband, seeking peace and quiet, time to reflect on changing her life. But there was Mike, saving her from a mishap...again, bigger than life and even more handsome than ever.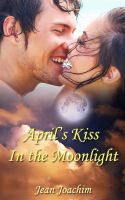 April's Kiss in the Moonlight
April McKenna, beautiful and brilliant vows to strike out on a new path rather than return to take a job with her father's firm. She sets off for an escapade that ends in tragedy. Injured and alone she is taken in by Sunny Davis, her mother's friend. While recovering, April resolves to live a c life of adventure, but didn't count on a sexy fireman upsetting her plans.