Winston Trilogy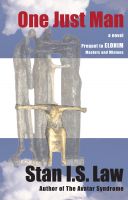 One Just Man [Winston Trilogy Book I]
A promising career of a young physician is cut short by an enigmatic gift of healing. He rebels against his destiny, until a will greater than his own takes over and, unwittingly, he learns how to overcome death itself. This prequel to Elohim — Masters and Minions, is "…an enthralling page-turner…" "a superb read" and "a philosophical gem." (From 5 star online reviews).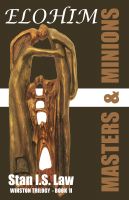 ELOHIM-Masters & Minions [Winston Trilogy Book Two]
Even as the world takes gigantic steps in the fields of genetics, artificial intelligence and nanotechnology, Peter Thornton, the hapless hero of One Just Man, drifts farther and farther away from mundane reality. Yet, in spite of himself, he is drawn into the machinations of Solidarity International, the Sino-Indian Block and the American Coalition, competing for World Domination.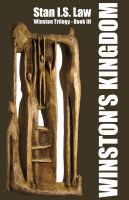 Winston's Kingdom [Winston Trilogy Book III]
In Book 3 of the Winston Trilogy, Stan Law resolves all mysteries which led him to write One Just Man and its sequel, Elohim - Masters & Minions, which elaborate and justify his view of human potential. Winston, Peter, Cathy, Lena and a host of others keep the story moving at the pace of the best of suspense thrillers. It seems, Stan Law will be satisfied with nothing less than immortality.