Alexander Trilogy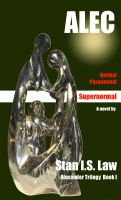 Alec [Alexander Trilogy Book One]
This is a story about a family of three wherein all members fulfill their dreams in different ways. Father dreams of sailing the Caribbean; mother of recognition of her art; and their son, whom a beautiful enigmatic Princess guides in his imaginary travels and finally rewards him with the realization of his own true and mysterious nature, in his Coming of Age.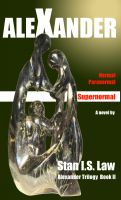 Alexander [Alexander Trilogy Book Two]
Alexander Baldwin, a brilliant physicist is determined to unlock the secrets of the Universe. Yet his scientific training is at odds with the memories of his youthful exploits that draw him into the realm of irrepressible imagination, fantasy and magic. As the echoes of his adolescent jaunts demand recognition, his mind and emotions are on a perilous collision course.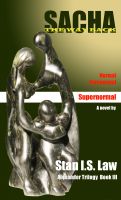 Sacha—The Way Back (Alexander Trilogy Book Three)
Sacha is trying to figure out what he is doing in a human body. He's obsessed with the idea that he's not of this world and that he is here, on Earth, to carry out a specific if mysterious mission. He also believes that he cannot go back to his own country until his enigmatic destiny is fulfilled. His eventual success results in dire consequences to those who dare to oppose him.