The Guardians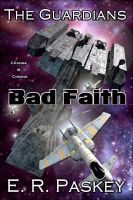 Bad Faith (The Guardians: Book 1)
Imagine millions of nanites in your body— tiny machines that ooze through the pores of your skin to form body armor, or create a hub in your brain to allow person-to-person communication anywhere on the planet. Imagine an invisible storage field capable of holding your body's weight in additional gear. For twin siblings Lilia and Kevin Strong, this is about to become a reality.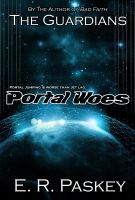 Portal Woes (The Guardians: Book 2)
What would you do if someone offered you the chance to travel through a wormhole? After surviving the harrowing rescue mission that kicked off their entry into the Nanotech Coalition Defense Corp's Guardian program, twins Lilia and Kevin Strong are about to find out. Accepting this offer will launch them into utter chaos—and leave their lives forever changed.