The Successful Independent Tourist Guide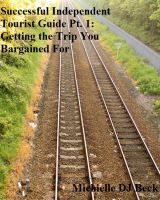 Successful Independent Tourist Guide Pt. 1: Getting the Trip You Bargained For
Traveling can bring a lot of joy to your life, but you want to get what you're paying for. The tips included here, as well as the online and offline resources at the end, will help you make the most out of the trip you're taking. The successful independent tourist knows how to get the most for his or her money, and you can be successful, too.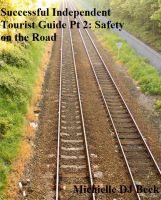 Successful Independent Tourist Guide Pt. 2: Safety on the Road
Finding a great place to stay when traveling isn't the only challenge you'll face when on vacation. You also have to consider the rules of the road, especially if you're in a foreign country where things can be quite different. With great tips, and online and offline resources for further investigation, you can find the information you need in order to have a great (and safe) road trip.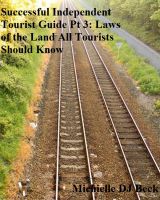 Successful Independent Tourist Guide Pt. 3: Laws of the Land Tourists Should Know
Traveling to foreign countries - or even within your own country - can bring legal problems if you don't know the laws of the land. Use the information here, along with the online and offline resources offered at the end of the ebook, to ensure that you're following laws during your travels. Avoiding legal trouble can help make your vacation much more pleasant.