Rose Bainbridge, Gunwitch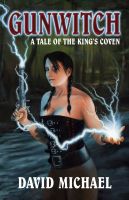 Gunwitch: A Tale of the King's Coven
In 1718, in an England that might have been, the law found Rosalind Bainbridge guilty of witchcraft. In lieu of execution, she became Private Bainbridge of the 101st Pistoleers. A Gunwitch of the King's Coven. Twenty-four years later, dishonorably discharged and working as a scout on the Amerigon frontier, Rose's past comes looking for her.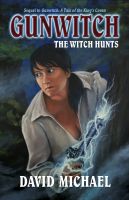 Gunwitch: The Witch Hunts
Rose Bainbridge and Janett Laxton arrive in Founsteeth as black stormclouds loom, and as pirates and colonial military officers meet to swap a noble prisoner for a hefty ransom. Rose, a convicted witch and former Gunwitch in the King's Army, feels almost at home. Young Janett, though, turns heads and more than one of the Three Captains seems to be calculating her possible ransom.