Protectors Diaries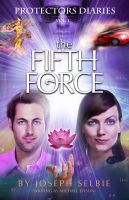 Protectors Diaries (Vol. 1): The Fifth Force
A page turning action/thriller with a spiritual twist. Awakened adepts, using arcane powers of levitation and telepathy, are set against ages-old foes. Mix together reincarnation and high-tech gadgetry; profound spiritual experience and computer hackery; transcendent healing and nail-biting suspense; and great love and loyalty, and you have Protectors Diaries (Vol. 1): The Fifth Force.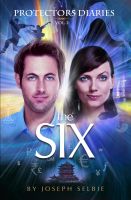 Protectors Diaries (Vol. 2): The Six
Page-turning action fueled by levitation, telekinesis, and telepathy. The ancient past—involving the still-living, and deadly poisonous, Lucrezia Borgia, and the nearly immortal, and coldly powerful, Chin Shi Huang, first Emperor of China—catapults us into today's financial crisis. Moving spiritual experiences counterpoint nerve-wracking action as Michael and Elle risk everything to stop the Six.