Order of the Spirit Realm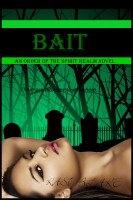 Bait
Monsters in the closet are real. Sixteen-year-old Bay-Lee gets a visit from a Reaper, a warning at midnight. "It kills you on your birthday." Her life is in enough chaos without adding a riddle. She ignores it at first. Then hunters begin to die on their birthdays, and she has to figure out what is killing them before it's her turn.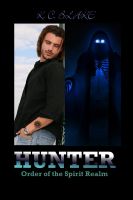 Hunter
This book continues the story of Nick and Bay-Lee from Bait. It starts with Bay-Lee trying to live a normal life--sort of. It's impossible to banish the supernatural when your boyfriend is a ghost. Nick says he wants to protect her, but she isn't sure she believes him. After all, she's the one who killed him.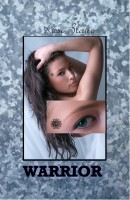 Warrior
This is the third book in the Order of the Spirit Realm series, and we take up two years after we left off. Bay-Lee is training hard, and is highly skilled now, but will she be able to survive a battle with the werewolf pack that killed her mom? And what about Nick? He seems to be falling for his new banshee, Keisha. Bay-Lee will have to choose whether to sail away or live life as a hunter.