Love's Choice
Reckless Prudence
Margo is tired of Kellie's refusal to become romantically involved with someone, even temporarily. In order to help her friend live a more fulfilled life, she arranges for a girl's night at a trendy restaurant. When Margo arrives nearly an hour late, she finds Kellie with a glass in her hand and a gleam in her eye.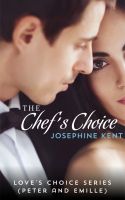 The Chef's Choice
Peter Anjou is the Executive Chef at 'Jackson's Mark', South Texas' most famous steakhouse. He has everything he could possibly want out of life: a great job, amazing friends, female companionship whenever he wants it. And Emille Carter. Everything he does is for her. When they fall out of contact, there's only one way for Peter to get his world back into equilibrium. Find her where she is.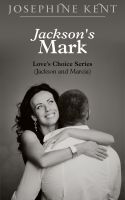 Jackson's Mark
Marcia has had a major problem for a long time. His name is Jackson Cole. She's tried fighting back, and she's tried ignoring him. But that's the trouble with problems. They won't just go away. Jack is tired of his intentions being misinterpreted where Marcia's concerned. He hijacks her for the holidays, hoping she'll stay put long enough for him to show her how he really feels about her.