Dragonverse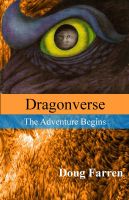 Dragonverse
Dragons and wizards walked the Earth in the distant past. The memories of their short time here reverberate today in the form of myth and legend. The truth, as some are aware, is that dragons still exist. Terry Cashington's life is forever changed when he learns this truth and makes contact with a dragon. This is the story of how his journey began.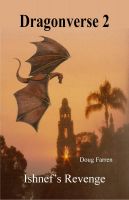 Dragonverse 2 - Ishef's Revenge
Revenge has ruled Ishnef's life ever since Terry and his bound dragon, Glahmelia, killed Omen - an abomination which she had created. The peaceful town of Inshlo thought things would return to normal following Omen's demise. Little did they know that revenge would drive Ishnef to create an even more powerful creature created specifically to avenge Omen's death.