Hidden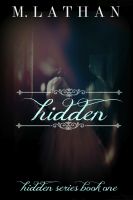 Hidden (Hidden Series Book One)
Christine must hide her deadly powers to stay alive in a world nearly destroyed by magic. With the hunters on her trail, the last thing she needs is more problems ... like falling in love with the wrong type of creature and questioning who and what she is. Some secrets are better off buried. The truth would be the end of her.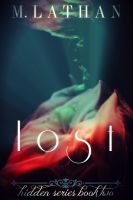 Lost (Hidden Series Book Two)
Three months ago, Christine found herself, love, and impossible friends, while losing the memories of the biggest piece of her past. Now her powers are spinning out of control and must be tamed by the woman who saved the world, the same woman she is predicted to kill in less than a month. Wanting to punish catty orphans was just the beginning. The world is not as safe from her as she hoped it was.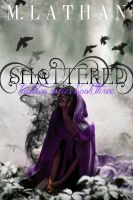 Shattered (Hidden Series Book Three)
Someone as powerful as Christine Gavin cannot afford to be reckless, and after accidentally ending the world, her caretakers give her something she has wanted for years–a normal life without psychic powers. But it comes at a great price, one her boyfriend has to pay.