Amanda Ackers Adventure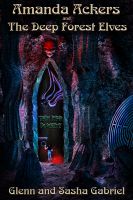 Amanda Ackers and The Deep Forest Elves
Book One. This series tells of the Greatest Adventures In Modern Elvish History. Challenges and battles abound. Join Amanda Ackers and elves, dwarves, witches, wizards, and other creatures, as she finds a long lost and powerfully Wizitched artifact, that she was never meant to find. She must learn to control the spirits trapped within it, or all the good within all realms, will perish.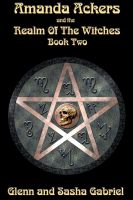 Amanda Ackers and The Realm Of The Witches
Book Two of the Series. Fleeing for their lives after Amanda turns the wizard Blaine into stone, then fighting for her life in other battles, Amanda and her friends transport to The Realm of The Witches, in search of the mighty witch Bellinora - the only one who may be able to save Amanda. Will they survive the fierce battles against witches, wizards and hideous creatures that await them?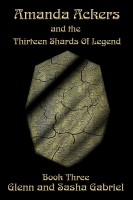 Amanda Ackers and The Thirteen Shards Of Legend
The adventure continues with cannot-take-a-breath action. As Amanda's adventure takes them to strange places, they meet even stranger beings and creatures - all deathly afraid of the "new" Wielder. After many exciting adventures, one of Amanda's friends, may die after a violent battle. Which one may leave the story?