The Americans Revolt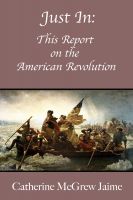 Just In: This Report on the American Revolution
Too often we brush over the American Revolution when we are studying U.S. History or U.S. Government. My desire here is to make some of the major people and events of the American Revolution come alive for students of all ages. This play can be enjoyed when read silently, for a different look at the American Revolution.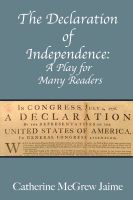 The Declaration of Independence: A Play for Many Readers
This "play" can be read aloud in a class of any size, or read silently by one or more students, to give a feel for what it took to get the Declaration written and passed. I have researched the debates of the Second Continental Congress, and the delegates to arrive at this dialog.