Crossroads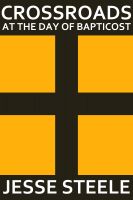 Crossroads At the Day of Bapticost
In the style of classic British banter, Evangelical Seminary Student meets Captain Charismatic… Jesus mediates. Trek through nearly every topic of debate in the American Protestant Church today. Easy-to-read, scripted format, and with limited playwright permissions included with purchase, you might just read what you've always wanted to say and learn how to make a friend you have always wanted.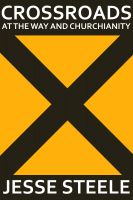 Crossroads At the Way and Churchianity
A young pastor explores the best path for his future ministry. His worldview is shattered by conversations with the Apostles John and Paul, as well as Christian leaders, from businessmen to pastors, from America to China. Restoring the "strategery" of the corporate Church to God's original plan in Scripture is never easy, but it's encouraging to hear from the voice of the past.