Mantis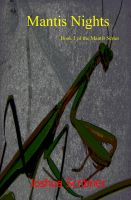 Mantis Nights: Book 1 of the Mantis Series
Late at night, when the sidewalks are quiet, Mantis Shed walks with his eyes closed. Engaging visions, he becomes one with fantastic worlds, battling mighty warriors, conquering fantastic realms. Mantis chooses when to come and go. It's the perfect escape from a boring world. Then, when visions begin to trap him, losing is no longer an option and winning is a matter of life and death.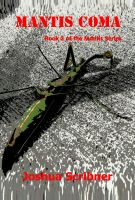 Mantis Coma: Book 2 of the Mantis Series
In this second installment of the series, Mantis finds himself in a coma. Meanwhile, a wicked spirit in human forms treks across the country en route to kill him. Without a body to fight with, Mantis must find a way to ward off the evil intruder or die motionlessly.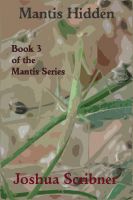 Mantis Hidden: Book 3 of the Mantis Series
Mantis Shed finds himself trapped in various dream worlds again. But this time, he's taking a friend with him. They're chasing what appears to be a cowgirl with lightning fast hands. He's not sure what they'll do when they catch her, or if they survive long enough to do that in these strange places designed to trap and kill.