Hidden Depths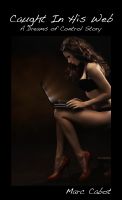 Caught In His Web
Gianna just wants to find somebody interesting to chat with to while away another dull Friday night. When she runs across a man who calls himself "Hiddendepths" on Chatspinner, she finds out that there's such a thing as a person being too interesting. Now she's caught in a web of control... and she's not sure she ever wants to break free.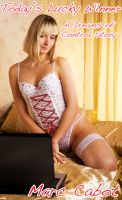 Today's Lucky Winner
Patricia - Pattycake to her fans - is one of the most popular camgirls around. Look but don't touch - on the other side of the screen, she'll please you for a price. But then she meets "Hiddendepths," and suddenly the price is falling fast.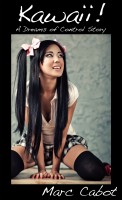 Kawaii!
Gorgeous cosplayer Junko Tachibana ("JT" for short) is doing a one-hour video chat with the winner of the "JT's Biggest Fan!" contest. The winner, a mysterious man who calls himself "Hiddendepths," has a surprise for her - he's a big fan of anime, and NOT the kind for children. Before she knows it, she's a real-life anime girl and even when her costume comes off, the story goes on.