Young Adult Haunted House Mystery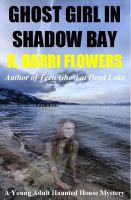 Ghost Girl in Shadow Bay: A Young Adult Haunted House Mystery
When Peyton Delaney, 16, and her parents move to Shadow Bay, Minnesota into an old Victorian, they are unaware of the house's dark history involving murder. Soon Peyton begins to have nightmares about the crime and is haunted by a ghostly girl. With the help of the caretaker's son, they discover things that put their lives and parents in danger.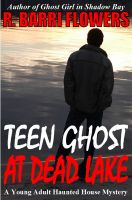 Teen Ghost at Dead Lake (A Young Adult Haunted House Mystery)
From mystery writer R. Barri Flowers, the bestselling author of teen novels Ghost Girl in Shadow Bay and Count Dracula's Teenage Daughter, comes his latest young adult haunted house tale, Teen Ghost at Dead Lake. Sixteen-year-old Paige Preston moves into a house previously occupied by Noah Snyder, who died six months earlier and has returned as a ghost to find out how he died with Paige's help.